Faculty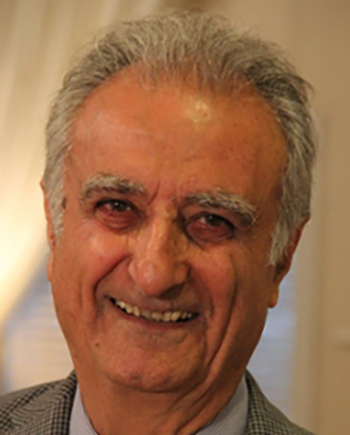 Hassan Moghaddam, PhD
Lecturer
Mechanical Engineering Technology
Email
hmoghaddam

[at]

uh.edu
Biography
Hassan Moghaddam is currently a Professor of Engineering Technology Department and Program Coordinator of Surveying Engineering Technology. He hold a Doctorial Degree in Environmental Design; Urban transportation from Texas A&M University- College Station, Texas. He is a Registered Professional Engineer and Registered Professional lands Surveyor in Texas. He has over 35 years of Municipal-Civil Engineering experience, and 28 years teaching experience in; Engineering, Environmental, Construction Management, and Surveying, holds precertification from Texas Department of Transportation, and a member of Texas Society of Professional Surveyors
Moghaddam has developed, and written numerous studies, contract documents and technical specifications for:
Roadways design; expansion and improvements.
Drainage improvements.
Land developments.
Water Treatment facilities and distribution system; design and expansion.
Wastewater Treatment facilities and collection systems; design and improvements.
Education
Ph.D., Urban Transportation, Texas A&M University, College Station, Texas, 1981
B.S., Civil Engineering, Texas A&M University, College Station, Texas, 1973
Certification & Licensure
Registration
Registered Professional Engineer, Texas 1978 (#43233)
Registered Professional Land Surveyor, Texas 1980 (#2422)
Texas Department of Transportation Precertifications
Traffic Control, Roadway Design, Drainage Analyses, Signing, Pavement Marking and Surveying.
Professional Experience
Teaching Experience
Construction Management/Surveying Engineering 2005-Present, University of Houston, Houston
Engineering, Environmental and Surveying 1982-2005, San Jacinto College, Houston
Research Assistance in Urban Transportation-1979-1980, Texas A&M University, College Station
Curriculum Development
Environmental Technology (Water and Wastewater Treatment Facilities' Operation); Initiated and Developed the curriculum. Approved by Texas higher Education Coordinating Board and Texas Water Conservation Commission, 1987-1988
Geomatic Surveying Technology (Associate Degree); Initiated and with the help of TSPS members developed the Curriculum. Approved by Texas Higher Education Coordinating Board, 2002-2003.
Surveying Engineering Technology (Bachelor of Science Degree) curriculum based on ABET Accreditation was, developed, which was approved by the University of Houston, Texas Higher Education Coordinating Board, and Texas Board of Professional Surveyors. 2006.
Other Professional Work Experience
Freese & Nichols, Inc., Pearland, Texas, 2000-2006
Walsh Engineering, Inc. Pearland, Texas, 1980-2000
OSCO (Oil Service Co.) Persian Gulf, Middle east, 1973-1980
O'Malley & Clay, Inc. Brenham, Texas 1969-1973
Land Surveying; 1969-Present
The work included; boundary, topographic, subdivisions, streets and facilities locations
Engineering (Civil - Municipal); 1971-Present
The engineering work included; Site Development, Feasibility Study, Preliminary Engineering, Design Engineering, Construction Engineering included; Roadways, Wastewater/Water Treatment Facilities, Wastewater Collection System, Water Distribution System, Drainage Analyses and Improvements, Land developments, Infrastructure Improvements and Regional Flood Control Studies.