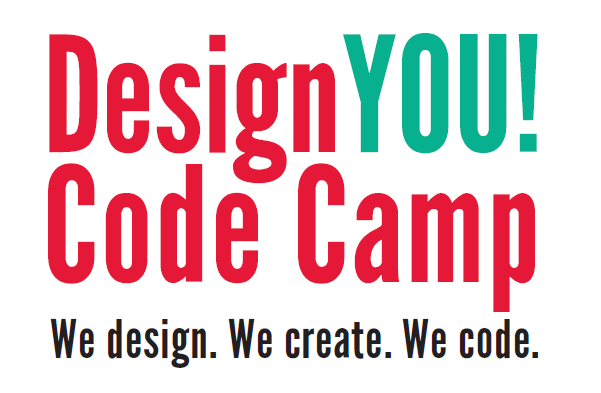 Designyou Code Camp
Sponsored by TEXAS WORKFORCE COMMISSION (TWC) CAMP CODE and the UNIVERSITY OF HOUSTON
Download the poster for more information
IMPORTANT DATES of CAMPS
For students entering 6TH GRADE in Summer 2023, CAMP DATES are June 12 – 16, 2023.
For students entering 7TH GRADE in Summer 2023, CAMP DATES are June 19 – 23, 2023.
For students entering 8TH GRADE in Summer 2023, CAMP DATES are June 26 – 30, 2023.
PLEASE REVIEW DATES CAREFULLY FOR THE APPROPRIATE CAMP FOR YOUR STUDENT and to ensure that your student will attend all 5 days.
Camp Information:
The TWC Camp Code for students are one week, no cost, academic, day camps for students entering grades 6-8 in fall 2022 and are designed to provide computer coding/programming hands-on experience that provide challenging and innovative concepts in learning, problem-solving, and analytical skills while fostering an interest in computer coding/programming and its relation to the fashion and retailing industry.
The camp will be held on the campus of the University of Houston, 4235 Cullen Blvd, Houston, Texas 77204. Camp hours are from 9:00 am – 4:00 p.m. Monday through Friday. Before applying, please be certain that you and/or a designated person will be able to drop off your child at the participating school for the scheduled pick-up time between 8:30 a.m. and 8:55 a.m. and also be able to pick up your child at the scheduled pickup time between 4:05 p.m. and 4:30 p.m. 
Application Process:
Parent/Guardian and student must complete all portions of the online application form to be considered for camp acceptance.
Deadline date for the application is May 15, 2023.  
If you have questions or need additional information, you may contact the Camp Director, Sue Schroeder, at 713-743-6264 or email DesignYOUCamp [at] uh.edu (DesignYOUCamp@uh.edu).