Overview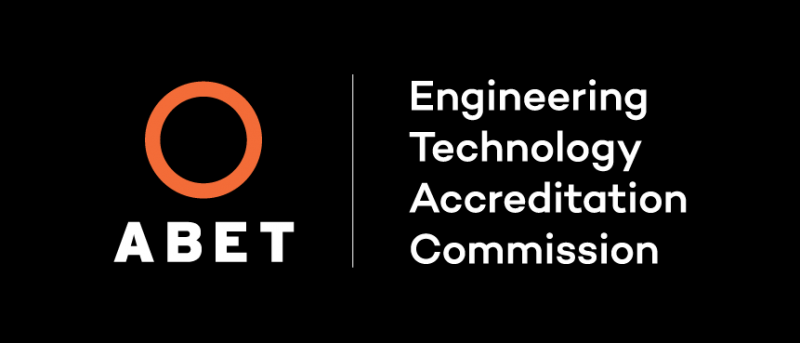 The Bachelor of Science degree in Mechanical Engineering Technology is accredited by the Engineering Technology Accreditation Commission of ABET, https://www.abet.org, under the General Criteria and the Mechanical Engineering Technology Program Criteria.
This program includes courses that are directed at both computer-aided manufacturing and computer-aided design and drafting. Individuals interested in manufacturing technology apply fundamental principles of mechanical design and manufacturing processes to new and existing manufacturing systems. Courses focus on manufacturing planning and management, automated manufacturing systems, quality control, and robotics. Computer-aided design and drafting is an essential component of the design procedure; courses focus on computer graphics and applied mechanical design.
The goal of the Mechanical Engineering Technology major is to provide students with a well-rounded, fundamental and application-oriented education focused on the knowledge of existing and new developments in Mechanical Engineering Technology. Graduates of the baccalaureate degree will develop the theoretical and practical knowledge and skills necessary for appropriate careers in local and national industries. To achieve this mission, the Mechanical Engineering Technology program is committed to attaining the following goals for all students.
Provide a career-oriented program that prepares students for productive employment.
Emphasize the latest technological advancements in computer-aided drafting, computer-aided design, and computer-aided manufacturing. Students should be able to apply problem-solving techniques and critical thinking skills at the level required for their professional practice.
Provide a learning environment that will enable students to interact with state-or-the-art technological equipment and software. Students should gain experience in the application of computer software to analyze and design mechanical systems and automated manufacturing systems.
Prepare students to pursue graduate degrees and life-long education
The programs are designed to satisfy the educational needs of the urban Houston community by providing a climate that fosters self-awareness, personal growth, and a desire for lifelong learning.